HP hosted the Gala Premiere for Sex & The City 2 in Golden Village Vivo City yesterday night. We are very honored to be invited. I am super duper excited because I'm a big fan ever since the drama serial time. The stories just touches me as though "I am Carrie!". I'm glad the 2nd movie didn't make us wait that long!
The premiere is very organized, there are several activities going on after you collected your tickets. We have pictures taking with the Sex & The City's backdrop, launch of SJP NYP perfumes, early bird special, HP Mini on display and even manicure for some privilege guests. Lester and me both draw all 3 different gifts from the lucky draw: bag charm, button mirror and note pad.
Here comes the movie! Sex & The City 1 refreshes audience's memories about: fashion, new york, love and singles while movie 2 works around with a more complete story plot, like an episode. This time the story revolves around the girls' life after marriage, especially Carrie's. This is a lot more funnier. Story comes first then the fashion, which is ain't bad, because I can finally take a good look at these girls!
You still can expect all the labels being shown in the movie, YSL earrings, Hermes Birkin Bag (Samantha like to call it Birkin instead of "handbag" or "bag"), Dior clothes, LV clothes, Channel scarf and more! I spotted the HP Mini 210 – Vivienne Tam Edition towards the end of the movie, it is like finding Wally in Where's Wally? It is camouflage with the piles of clothes and bags.
A definite movie hit in town. Catch Sex & The City 2 in theaters, opening 27 May 2010.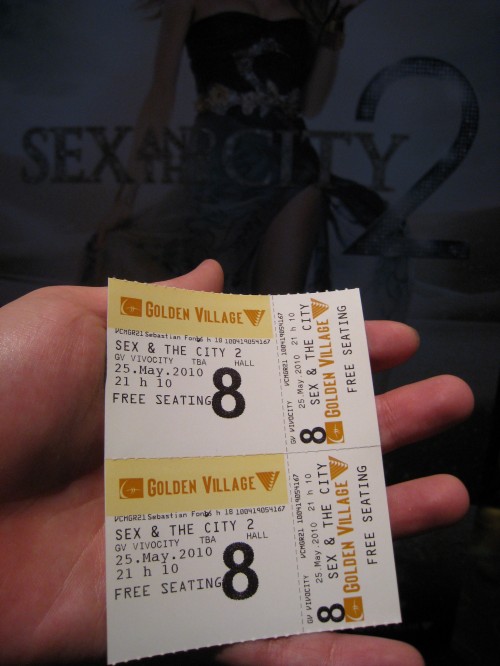 Sex & The City 2 Theatre 8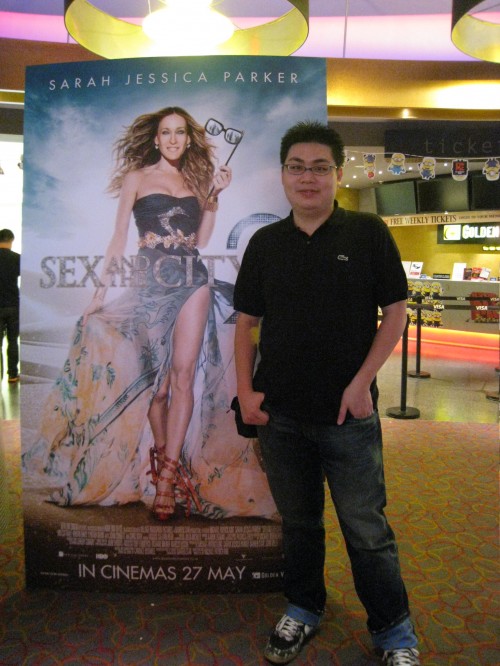 Lester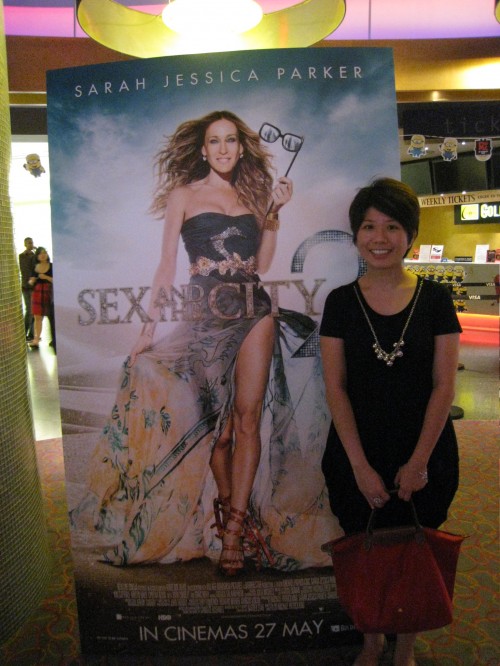 Me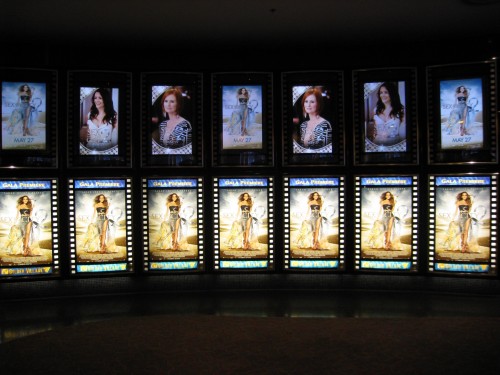 Wall of Digital Posters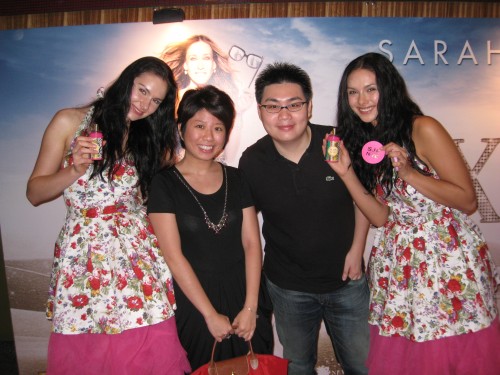 Sarah Jessica Parker's Perfume – SJP NYC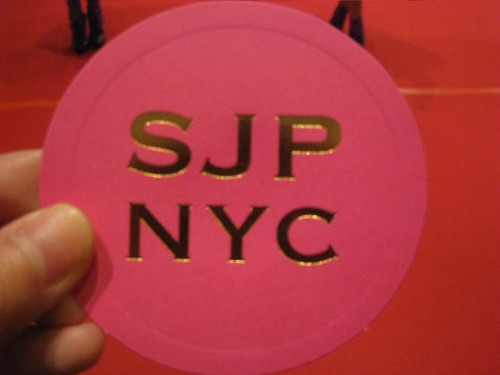 Nice Smell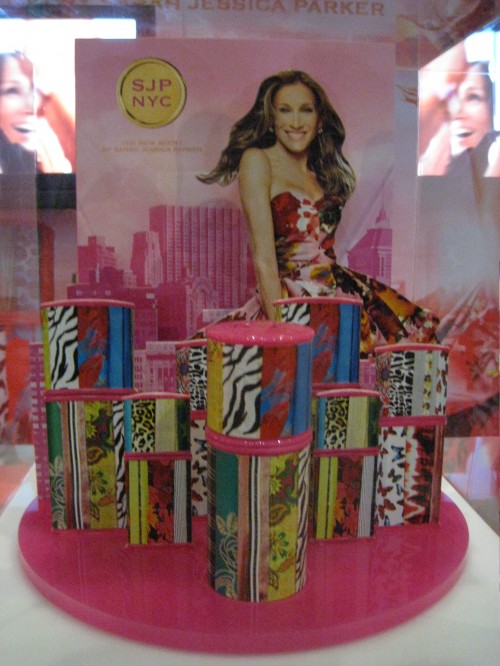 These are her perfume bottles, like her fashion so colourful.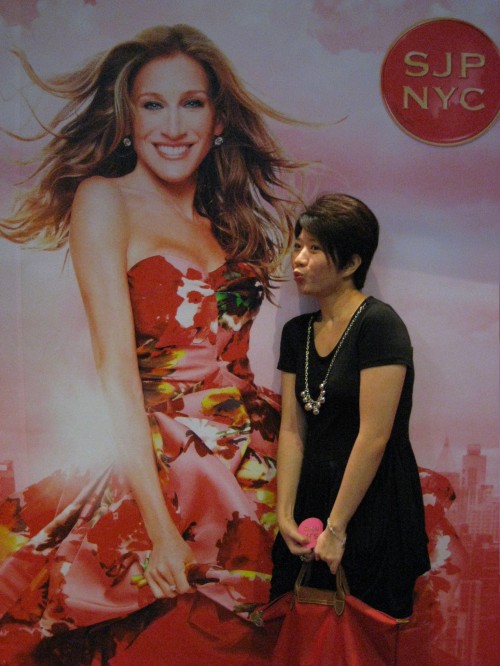 Ingrid asks me to kiss her boobs.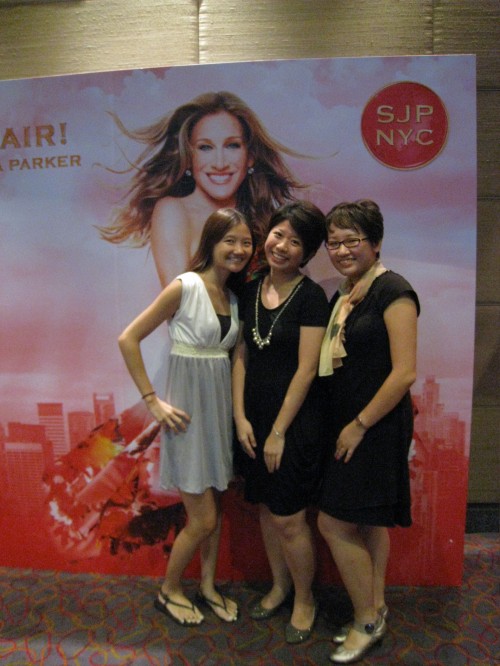 The Girls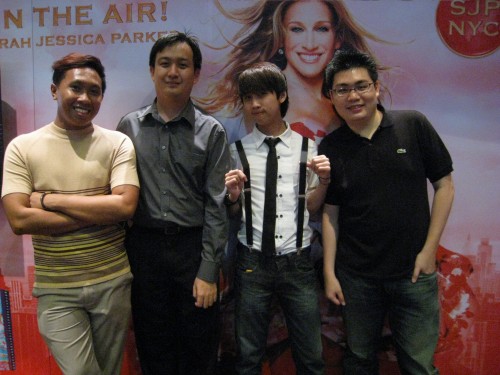 The Boys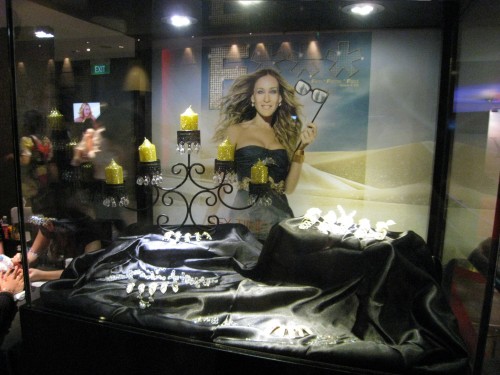 Manicure For Some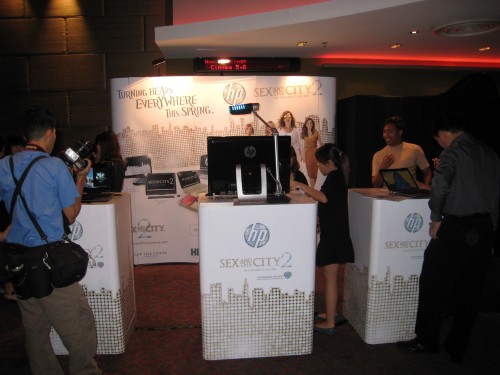 HP Laptops On Display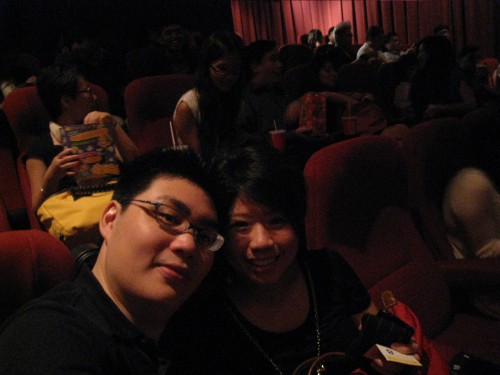 Just Before The Movie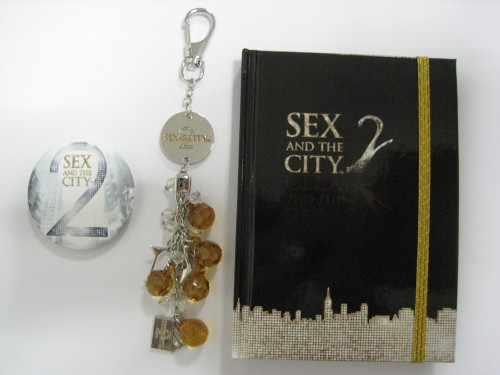 Door Gifts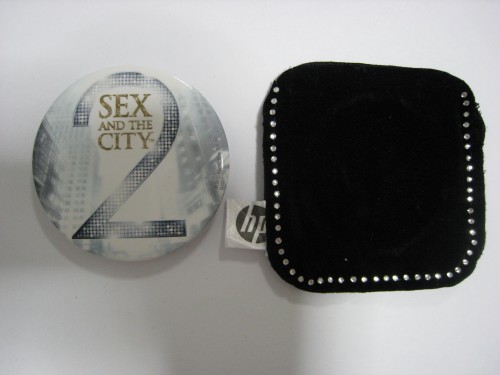 Button Mirror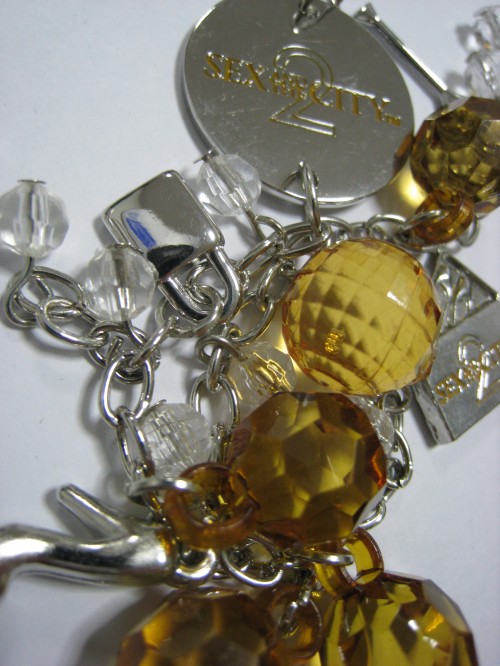 Bag Charm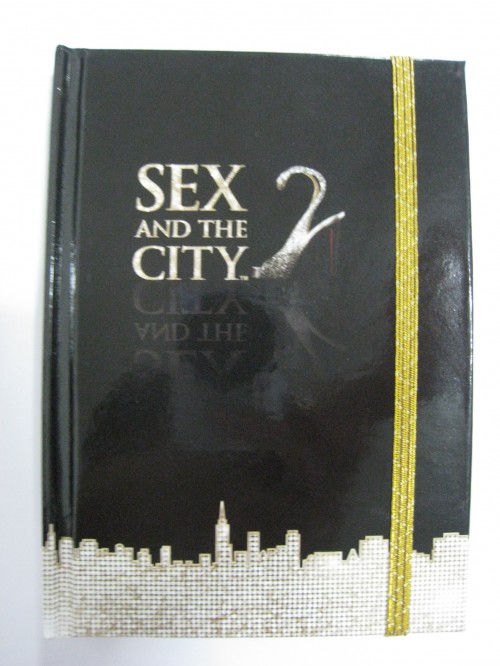 Notepad